Your flaps do not respond at all, or respond incorrectly when attempting to use them.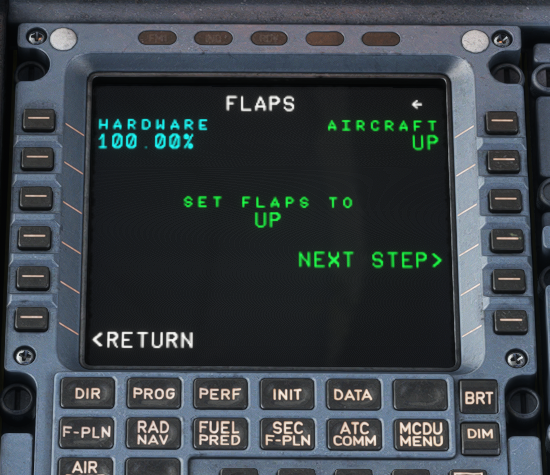 To solve this, go to MCDU Menu and select Controls Config. Use the page change key to go to the FLAPS calibration page. Begin calibration, moving incrementally, starting with the up position.
If your axis is set to "Reverse Axis" move the flap handle a bit before calibration as it may incorrectly calibrate the initial Flaps Up position.
If your flaps axis still does not work, ensure that it is assigned to the "Flaps Axis" in the controls setting in Microsoft Flight Simulator