One of our testers found when using GSX with Fenix they would see occasional <-> arrows which could not be turned off during normal operation.
This is because GSX can occasionally open an invisible window which will take active priority over other windows in use.
The tested resolution to this would be to go the GSX menu bar at the top of the MSFS screen and turn the white GSX option off.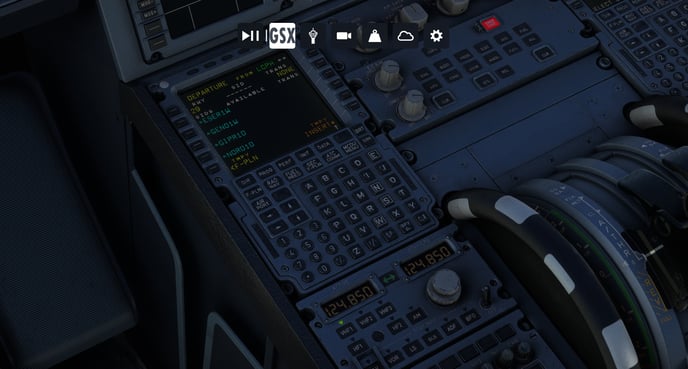 Once turned off, head back to the Fenix EFB which will resume normal operation for you.