This article describes how to use Simbrief's flight plans and integrate them with the aircraft's MCDU.
Please note, we do not have GSX in this sim, so we are limited with simulated loading.
This tool requires a Simbrief login. Please go to www.simbrief.com to create your free login and to generate flight plans.
Once you have your login, please load up the FenixSim A320 application and input your Pilot ID into the "SIMBRIEF USER ID" field, which can be found within the "Product Configuration" section and click "APPLY" to save it.
To find your pilot ID, look for the Pilot ID field within optional entries.
Ensure you click "Generate OFP" before attempting to import, as a flight plan must be generated before importing.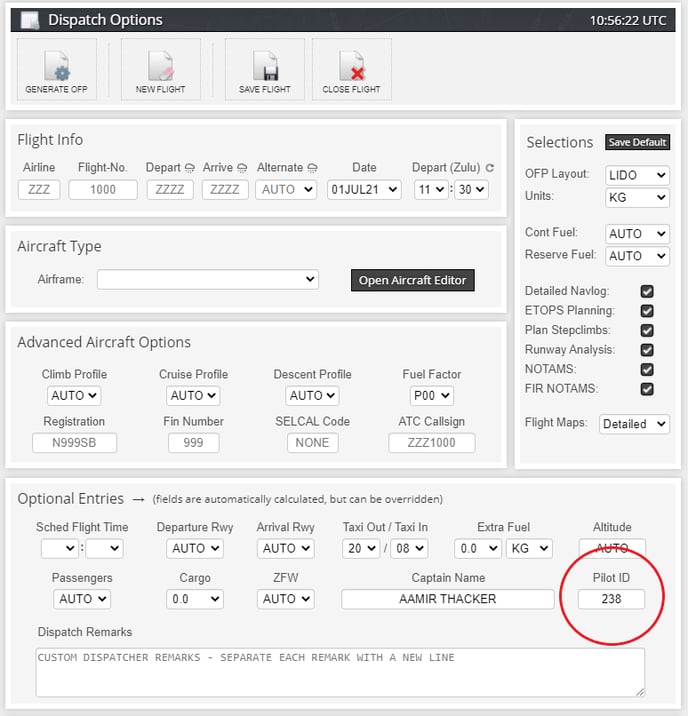 ---
If you're having issues with Simbrief Uplinks:
https://kb.fenixsim.com/invalid-f-pln-uplink-message-when-importing-from-simbrief
https://kb.fenixsim.com/i-received-aoc-sec-f-pln-uplink-after-init-request